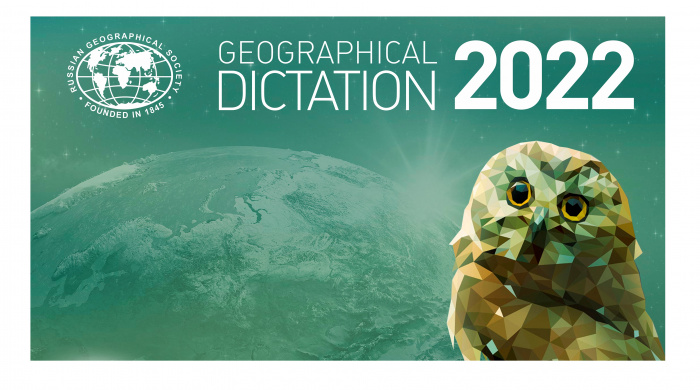 Last Sunday, for the eighth time geography connoisseurs and enthusiasts at thousands of venues around the world took part in the international educational campaign of the Russian Geographical Society "Geographical Dictation". For the most adventurous the festive of science continues: according to a good tradition, upon completion of writing the main version of the Dictation the Russian Geographical Society holds an online test.
The Dictation online is already available at https://dic.rgo.ru/en/. You can challenge yourself and answer 40 brand new questions until 2 p.m. (Moscow time), November 10th.
The Dictation online does not require registration, and the result is known immediately after finishing the test. The result is shown immediately after completing all the tasks, and if you are not satisfied, take the test again (the number of attempts is not limited).
The Dictation online includes two blocks of questions: 10 easy ones and 30 more complicated tasks. Participants have 45 minutes to complete the test. Please note that the issuance of a certificate for participation in the Dictation online is not provided.
This craft combines painting and jewelry art: metal products, mainly from copper and silver, are decorated with painted enamel plates. Initially, this technique came to Russia from Byzantium, and already in Russia it acquired new forms. In the 18th–19th centuries, this craft was used primarily for church needs in Russia, for making crosses, icons and Gospels. What is the name of the described craft that has received the greatest fame in Rostov?
A) Palekh miniature;
B) Gorodets painting;
C) Finift;
D) Rakulki painting.
Question author: Sergey Kulichenkov
The correct answer is finift, or the Rostov enamel.
The essence of this craft is the production of works of art using vitreous powder, enamel on a metal substrate. The glass coating is durable and does not fade over time, the products are distinguished by their special brightness and purity of colors.
You can find more interesting questions about Russia in the Dictation online https://dic.rgo.ru/en/