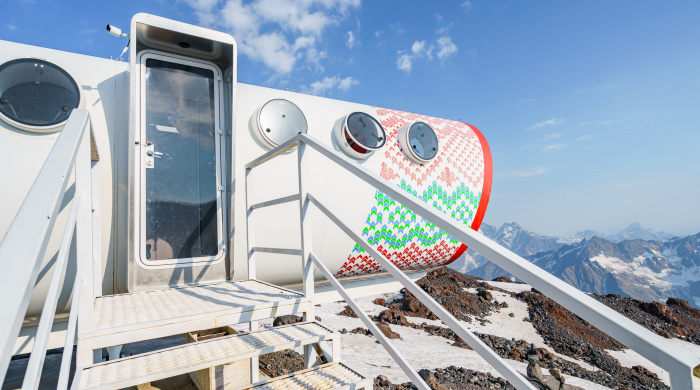 Photo: press service Кавказ.рф
On November 19, 2023, the international educational campaign "Geographical Dictation" will be held for the ninth time. The intention to join the event was confirmed by about 5,000 organizations, and their number continues to grow.
Among the unique venues, those that are located in hard-to-reach places are standing out:
The Vostochno-Messoyakhskoye oil and gas condensate field is Russia's northernmost onshore oil fields under development;
The Taurida cave in the foothills of the Crimea;
The alpine hotel-shelter LeapRus, located on the southern slope of Mount Elbrus at an altitude of 3,912 meters.
Those who decide to spend a weekend in nature will also have the opportunity to take the Dictation. 12 specially protected natural territories and several urban green zones, including Moscow Yauza Park, the Tuva Ubsu-Nur Basin Nature Reserve, and Ugra National Park in the Kaluga Region have already expressed their willingness to accept ecotourism lovers. Special events and bonuses are prepared for the participants of the Dictation: in the Malaya Sosva Reserve it will be possible to go on an excursion to the Museum of Nature and become the owner of a memorable souvenir; and in Krasnoyarsk Roev Ruchey Park, to get acquainted with the richest collection of red book species of plants and animals.
Traditionally, estates, art galleries, and multimedia historical parks contribute to the dissemination of geographical knowledge. So, the staff of the Sakhalin Museum of Local History and the Museum-Estate of Pyotr Petrovich Semenov-Tyan-Shansky will be happy to guide geography lovers through the exhibition halls, accompanying the story with entertaining facts about their native lands.
Registration of venues continues! We are waiting for your applications until November 5.