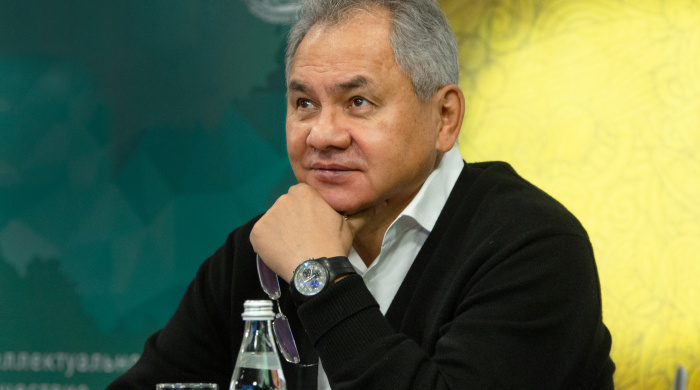 Sergey Shoigu. Photo: Russian Geographical Society press service
On October 30th, at 12:00 a.m. Moscow time, the long-awaited Geographical Dictation was held. The President of the Russian Geographical Society Sergei Shoigu sent his congratulations to participants of the traditional international educational campaign of the Society.
"Dear friends!
I am glad to welcome everyone to the XVIII Geographical Dictation!
Over the seven years of the international educational campaign of the Russian Geographical Society almost 2,5 million people have tested their knowledge. (By the way, an interesting fact is that there is approximately the same number of rivers in Russia.) This is very important, as today knowledge of geography and history of the exploration of the globe is more relevant than ever. Attention to the geography of Russia gives us a feeling of a solid foundation, confidence in ourselves and our abilities.
Geography as a science does not stagnate; its development continues despite everything. Over the past year, the Russian Geographical Society has carried out 14 federal and more than 200 regional scientific expeditions, many discoveries have been made.
We rely on the past, we are proud of the present and we believe in future discoveries.
It is difficult to overestimate the importance of the Dictation. But let us have fun and take participation in the campaign as a holiday, an occasion to test and expand our knowledge. I hope that the questions of the Dictation will cause a desire to share interesting facts with relatives and friends, so that next year the number of participants in the campaign will be at least equal to the number of square kilometers of Russia."
President of the Russian Geographical Society
Sergey Shoigu